Healthy Sign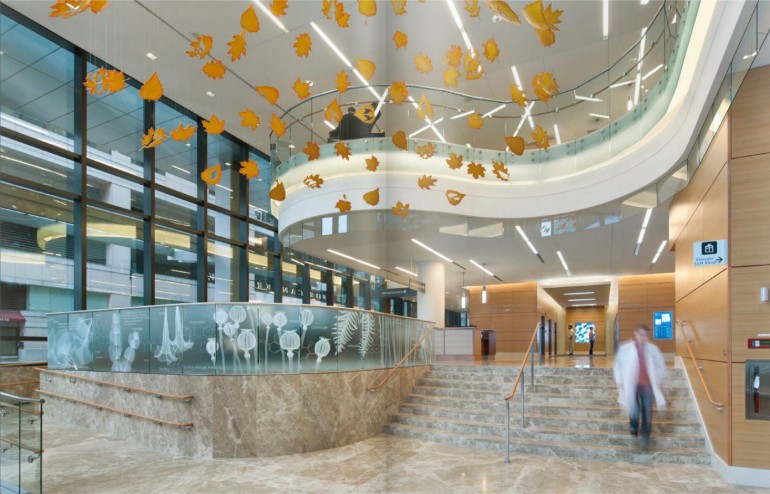 ILM Light Boxes was excited to work with the sign supplier for Dana Farber Cancer Institute to provide directory light boxes for their new clinical building the Yawkey Center named after the late Tom & Jean Yawkey.  The new center on the Harvard campus stands 14 stories and encompasses state-of-the-art clinical care and research.  Over 300 patients, families, and staff provided design input to create a building focused on patient comfort and convenience.  It also provides public services for dining, retail, and quiet reflection gardens.
The clinical building has become the main entrance for Dana Farber and the signature image for the institute in the heart of a highly populated medical and academic area.  The primary goal for the center was to create a state-of-the-art clinical building that promotes personalized, safe, respectful, and compassionate cancer care for patients and families in a healthy environment.  The final result was a stunning and functional environment that fosters healing.
ILM provided multiple 45″ x 29″ thin profile LED light boxes.  The light boxes were placed strategically throughout the hospital in lobbies and elevator entrances.  Dana Farber used the light boxes as custom directories.  We also printed the graphics that are easily changed out if staff is relocated.  The graphics are inexpensive and our team can easily make copy changes and have replacements ready to send out within a few business days.  ILM enjoyed being a part of this project.