Compelling Custom LED Displays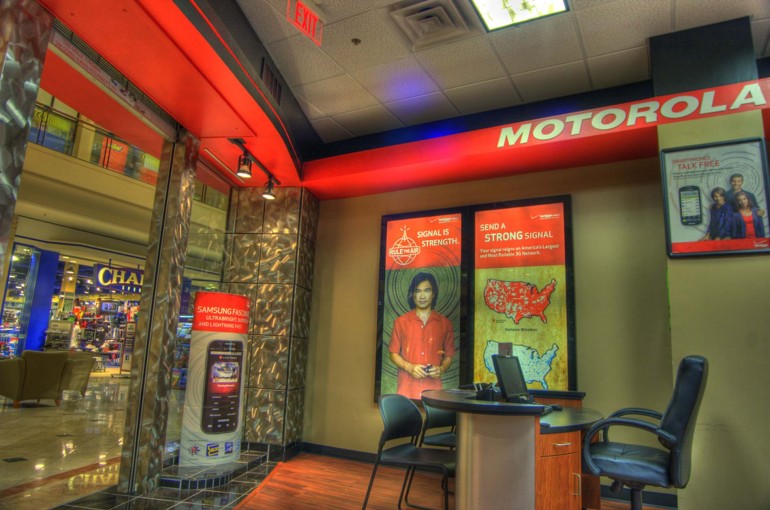 Verizon was looking for a way to add illuminated advertising to one of their Florida stores.  They connected with ILM Light Boxes and we worked with them to design and manufacture four 4′ x 6′ thin profile LED displays.  The light boxes helped the store emphasize their brand and display their store promotions.  The posters can be quickly and easily changed out by store employees.  The magnetic style light box makes updating special offers hassle free.
In today's saturated market it's not always easy to grab your customer's attention.There are so many things competing for attention.  We are bombarded with flashy images at trade shows, in shopping malls and hospitality venues. Illuminated LED light boxes are key to catch your customer's eye and draw them in. The LED illumination brings the colors to life, makes the image pop and allows for easily readable text.
Some key reasons to add an LED light box display to your next project are :
Custom sizes made to order
Various color temperatures and brightness levels
Even illumination
Energy efficient
Quick poster change
Thin profile frame options